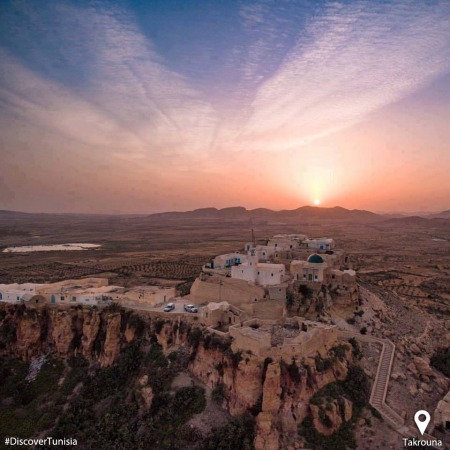 FEATURED
Tunisia
BERBER VILLAGES
BERBER VILLAGES
· Departure days: Monday & Thursday
· Set-in-coach excursion
· Departure point: hotel reception
· Departure time: provided on the voucher/ticket
· Duration: 05 hours
· Languages available: French, English & German guaranteed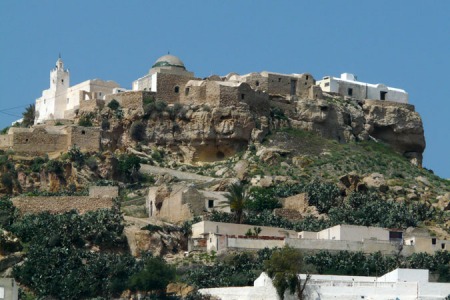 BERBER VILLAGE ½ DAY By Land Cruisers 4X4
08h15

: Departure from Hammamet or Sousse or Port El Kantaoui.

09h00

:

Photo opportunity in the village

Takrouna: 10 min

09h40

: Departure for Zriba.

10h30

: Visit of the Ancient Berber Village of Zriba: 30 min

11h30

: Visit of a Nomadic family: 30 min

12h00

: Back to resort.

12h30

: Arrival at the first hotel.
Highlights and descriptions:
Takrouna: Takrouna overlooks the Gulf of Hammamet, Hergla, Sousse, jbel Zaghouan and Kairouan. This strategic location made it the field of several battles during the Second World War.
The village consists of stone houses whose architecture reflects the Berber construction methods: a small inner courtyard surrounded by vaulted rooms. Six families of Berber origin and the Gmach (Gomez) family from Andalusia (Andalusian emigrants in 1609) still live in Takrouna. The village is divided in four levels: the Gmach family live on the fourth level. As for the Berbers, they live at the bottom of the hill. The third level holds the mausoleum of Sidi Abdelkader built in the 13th century.
<!--[endif]-->
Zeriba: The old village, Zriba Alia (Zriba high), of Berber origin, is located about three kilometres south of Hammam Zriba. Built between two rocky peaks, the town now in ruins overlooks Jebel Zaghouan, the second highest peak in Tunisia after the Djebel Chambi.
In the middle of the old town is a dedicated Zawiya Sidi Abdel Kader Jilani, founder of the Qadiriyya buried in Baghdad. This Zawiya, built in the seventeenth century, has been a very thorough restoration; it features antique architectural elements and played the role of Koranic school (maktab) for young children.
Zriba was deserted by its inhabitants in the 1960s, after the development of the new city in the plains.
Price

BERBER VILLAGES ½ Day

ADULT

USD 56.00

CHILD

USD 28.00
Includes
Transport with an air conditioned bus, minibus, minivan or car
All entrance fees to the places of interest on the program
Set meal lunch
The services of multilingual guide.
Does not Include
All drinks
The fee for the use of a camera (1 Tunisian Dinar on sites and museums)
Personal purchases and tips.
Note: Possibility of changes in the scheduled order of visits