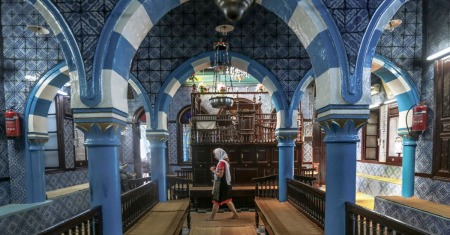 BEST OF
Tunisia
TUNISIA – JEWISH HERITAGE TOUR
The first Jews came to Tunisia (then known as the roman province of Africa) following the first Diaspora in 586 BC. Hence, Tunisia can claim to have had a Jewish community since Roman times. Most of the Jews left the country in the 1960's, mainly for Israel and France, leaving around 2,000 Jewish Tunisians today. Many Jewish landmark temples and sites remain today and can be visited all year round.
This tour will take you to monuments that are witness to more than 2,500 years of Jewish presence and tradition from Djerba to Tunis and La Goulette (where an important Jewish community remains), Sousse, Sfax, and Le Kef. A subtle combination of visits to some of the country's numerous synagogues and other major World Heritage sites, from Carthage to the splendid roman site of Dougga..
Includes
Hotels accommodation
Meals as specified in the itinerary
Licensed tour guide
Transportation in an air-conditioned vehicle
Driver and guide fees
Entrance fees into places of interest/museums.
Does not Include
Airfare
Drinks
Optional Activities